THE NORTHERN STUDIOS
Lynn Street, Hartlepool TS24 7AF
PARKING
We try to make parking as easy as possible. Visitor and crew car parking is at the front of the building via the Main Entrance on Lynn Street with parking for approx. 20 cars and vans. what3words ///burst.boxer.acting
We also have a large crew parking area of approximately 20,000 square feet at the rear of the building, for cars, trucks and production units. 21 car spaces, 5 van spaces and 7 LGV truck spaces are marked out – although this area can be configured to suit production needs. Crew parking space is allocated per studio hire, so please specify your requirements with us. what3words ///relax.locate.camera
.
TRANSPORT LINKS
The Northern Studios are a 5 minute walk from Hartlepool Train Station which has excellent, direct rail links to:
Durham – 20 mins
Newcastle – 30 mins
Sunderland – 30 mins
York – 50 mins
Manchester – 2.5 hours
London – 3 hours
Teesside International Airport is also nearby, and just a 40 minute journey by road.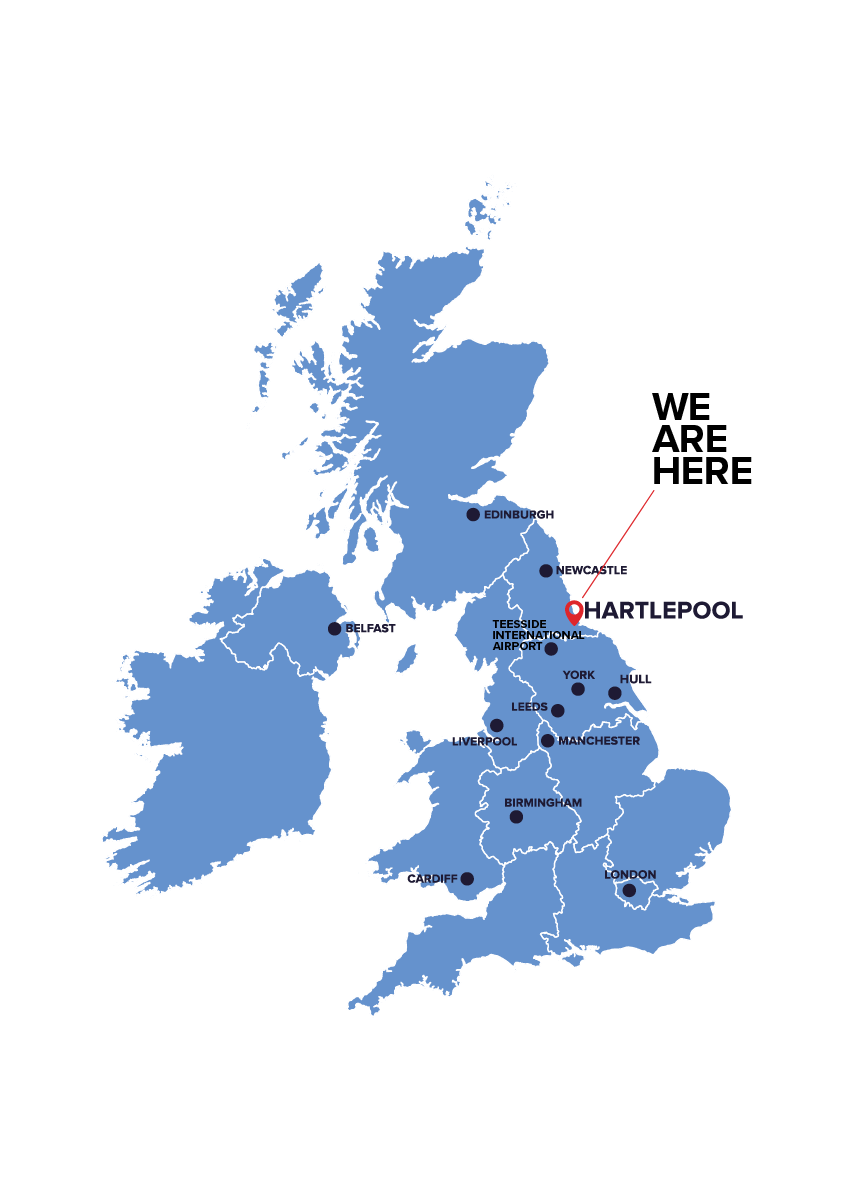 ACCESS, LOADING & DELIVERIES
Access to the visitor and crew carpark is via the gate on Lynn Street.
On site, there is a one-way system for vehicles around the building perimeter and for loading/unloading.
Each studio has large electric sliding Clarks doors, allowing vehicle access of up to 4 metres height.
Parking is not allowed in the loading area.
Additional LGV and Truck/Unit access is via the gate on Mainsforth Terrace and must be arranged with studio manager prior to arrival. what3words ///bound.labels.spot
All site deliveries must be collected by the Hirer/Production Company unless arranged in advance with Management.